Creative Uses for Old Wooden Pallets
Gone are the days of just throwing away wooden pallets once they're no longer needed. A quick search of do-it-yourself or DIY platforms yields a list of creative uses for old wooden pallets.
Creative uses for old wooden pallets can range from practical to artsy and aesthetically pleasing. Some of the most common ways to repurpose your pallets include:
Coffee tables
Planters
Storage
Bed frames
Bookcases
Compost
And much more!
There are hundreds, if not thousands of trendy DIY pallet ideas for indoor and outdoor uses. Here we take a look at a variety of creative uses for old wooden pallets and how they are incorporated into everyday life.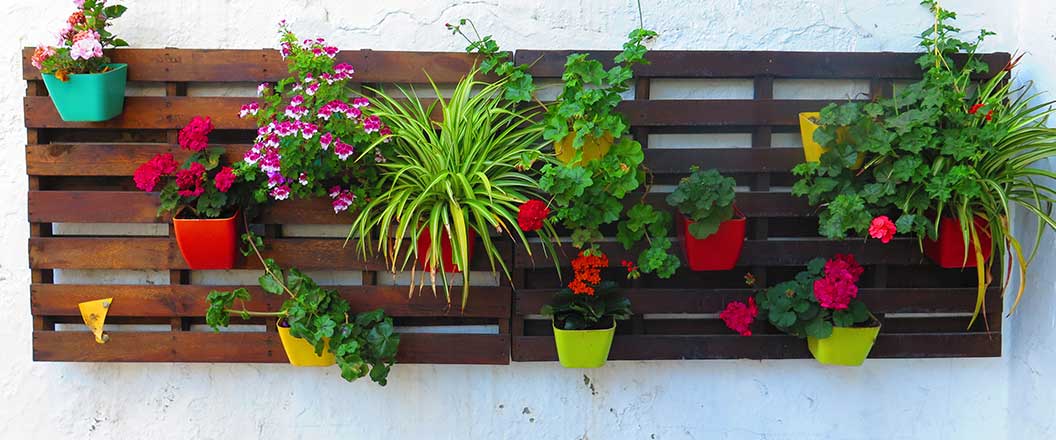 What are the Best Uses for Old Pallets?
As they say, beauty is in the eye of the beholder; so is the list of best uses for old pallets. The array of possibilities ranges from simple, rustic décor to pieces of furniture, or a fashionable yet functional storage unit. This is not the sad, misshapen birdhouse or bookshelf made of left-over wood found behind the garage for home economics class. Today, there is an expanding market for wooden pallets to be turned into usable pieces of equipment and furniture.
In fact, upcycled pallet pieces are an increasingly growing trend. Upcycled pallet décor is somewhat of a specialty featured on Funky Junk Interiors, creating a useful item from discarded wood – thereby increasing the value of the original unit.
Furniture
Imagine a beautiful coffee table made of a discarded wood pallet with guests enjoying hors d'oeuvres served from this statement piece while visiting your home. The list of furniture and other home décor items is massive as the possibilities expand. The wood salvaged from a recycled pallet is often less expensive to obtain but is versatile for a number of projects.
Furniture that can easily be made from Pallets includes:
Bed frames
Headboards
Coffee Tables
Sofa Sectionals
Dining Tables
Rocking Chairs
Book Cases
Wall Units
Room Dividers
Wine Racks
Toy Boxes
Old pallets are being used as home construction accents for walls, ceilings, entryways, kitchen backsplash and more. The wood of old pallets has already gone through the distressing process by routinely being used as a base to anchor freight for shipping, making them perfect for these repurpose projects.
Some other common ideas involve creating a piece of furniture, like a bookshelf, porch swing, coffee table, and so much more. While indoor furniture is a popular trend for using wood, outdoor furniture, such as patio sets and picnic benches, also tops the list of favorites. And pets are getting in on the action as pallets are used to make pet beds, doghouses and even food stations.
Garden
Old pallets are great as the base for an herb garden, a raised garden bed, to organize garden tools, create fencing, or even to display pots of colorful blooms.
Whether used indoors or outdoors, a recycled or repurposed pallet can help support plant material. A cluster of succulents inset in a table adds a little flare to a place setting on a table made from an old pallet. A row of squash in a raiser planter box makes it easier to care for the vegetable and others like it to maximize growth. Enjoy a restful weekend in a lounger by the pool made of old pallet wood now painted a vibrant color.
Find Pallets Around the garden by using them for:
Planter Benches
Outdoor Love Seat
Porch Swing
Storage for Garden tools
There is a lot that can be done outdoors and throughout the garden with old wooden pallets once the last shipment of freight is unloaded. Enjoy dinner made from all the fresh vegetables harvested from in the raised garden constructed from old pallet wood.
Compost
A new life for an old wood pallet can be composting bin or several depending on the desired size. As more people adopt a sustainable, environmental way of life, they are embracing the trend of composting to be used for gardening and other uses. Building a composting bin is a top DIY project to get started. And since wood is organic, it makes the perfect material to use in building the composting bin.
The wood is already cut but will require taking apart sections of the pallet to create the sides of the compost bin. Once the right selection is in place and the pieces of the pallet have been stacked up, it's time to assemble the bin and prepare the space for composting. Most of the work is already done in repurposing the pallets for composting.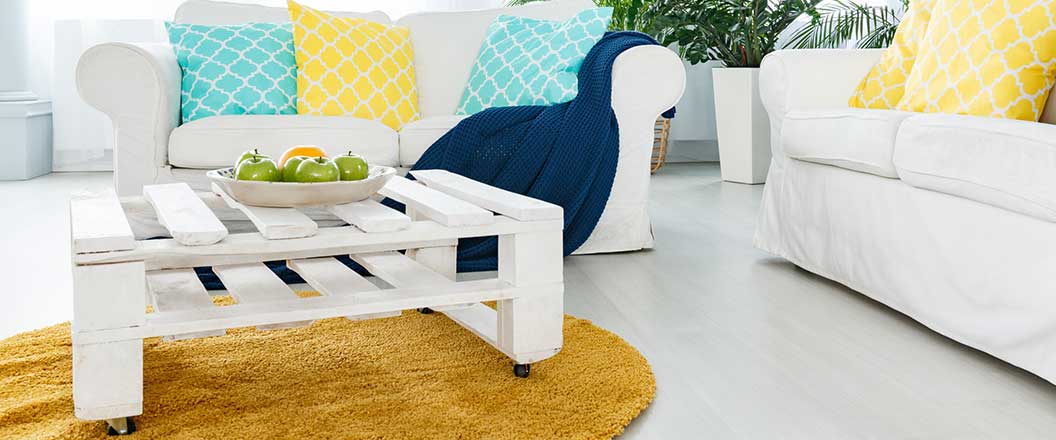 Recycle Your Wooden Pallets with Pallet Recyclers
We realize that not everyone will have the time or desire to turn a load of old wooden pallets into a creative piece of furniture or other useful items. This is where Pallet Recyclers can step in to provide a solution by handling the disposal of your pallets. R.L.R. Sales, L.L.C. dba Pallet Recyclers strives to work with companies that need consistent solutions.
It's easy to begin the process with Pallet Recyclers. As pallets are unloaded from shipping, load each one into a 48' storage trailer. When the trailer is full, our team will haul it away and leave an empty trailer in its place for the repeat process. This service is of no charge to the customer.
Pallet Recyclers then sorts through the trailer looking to reuse the good ones, pull out lumber that can be reused, and then recycle the rest for our Mulch and Energy Pellet divisions. Pallet Recyclers is looking for 48"x40" Grade A and Grade B, 4-way pallets. Core pallets may also be accepted depending on the quality. There is nothing the company needs to do but load the pallets onto the trailer. Pallet Recyclers handles the rest.
Start the process by completing the Contact Us form or giving us a call at 800-482-2989 to speak to a Pallet Recyclers team member today.
Categorised in: Uncategorized