What Are the Benefits of Recycling Wood Pallets?
On any given day, there are countless numbers of wood pallets moving goods around the U.S. And as those pallets are used, some get retired. As budgets get tighter with increasing costs, many are examining the benefits of recycling wood pallets and how it can factor into the bottom line of doing business.
According to the National Wooden Pallet & Container Association, approximately 95 percent of wood pallets that are recovered are recycled into other products for use. The benefits of recycling these wood pallets include:
Helping the Environment
Boosting Business Sustainability
Improving Worker Safety
Making Additional Money
The overall recycling process can look different depending on the condition of the wood, along with other desired objectives, all with varying outcomes. However, the goal of recycling a wood pallet accomplishes much more than just throwing it away.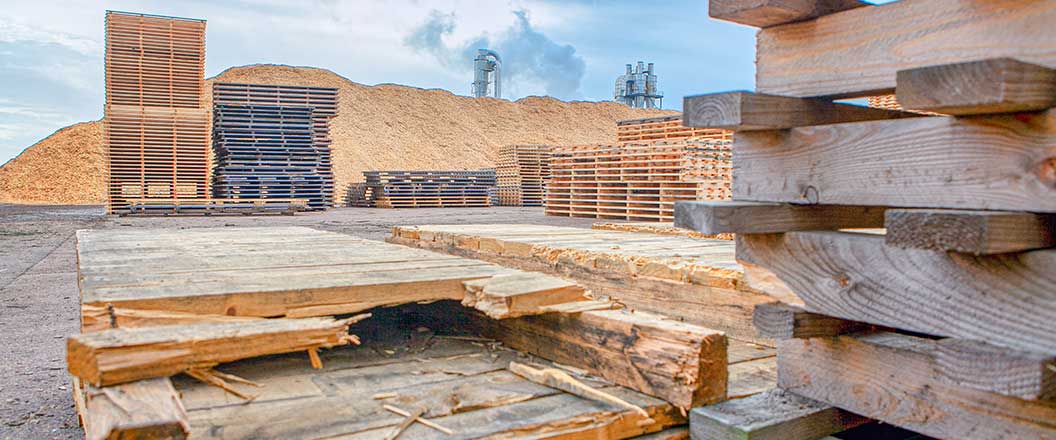 Benefits of Recycling Wood Pallets
The United States Environmental Protection Agency (EPA) notes that wood containers and packaging that it regulates are comprised largely of wood pallets as well as wooden crates. Since tracking began of what occurs to this wood once used for its initial purpose, wood pallet recycling did not begin to emerge as a trend until the 1990s and has grown steadily since. There remains work to be done as the agency works to reduce landfill volume of wood pallets.
Helping the Environment
One of the main benefits of recycling wood pallets is to reduce the number of trees used in the overall production. Topping the list of benefits is that wood pallets can be reused multiple times – that's recycling 101. Pallets that are damaged can in many cases be repaired and returned to stock for use. Although wood is biodegradable, there is a long list of other items that can be re-engineered in order to prolong its lifespan. 
In addition, many waste collection sites have a dedicated wood or pallet recovery area to reduce the number in the landfill. In the late 1990s, the number of pallets in landfills peaked at about 178.5 million nut now sits at under 25 million today. Environmentally speaking, wood pallet recycling promotes a lower carbon footprint compared to only a one-time use or manufacturing from other materials.
Boosting Business Sustainability
It's estimated by the National Wooden Pallet and Container Association that the U.S. has in excess of two billion pallets circulating daily to help transport goods. As business models evolve, it's no longer about creating something, using it and then discarding it after use. Sustainable efforts now focus on how many times that one product can be reused before a new one is put in rotation. The bottom line for companies in what's known as a circular economy is cutback on wasting or throwing out something after use but to return it to service or if that is possible, then figuring out how to turn it into something else. This more sustainable perspective helps companies save resources rather than depending on constant pallet manufacturing to replace items. In the long run, time and money represent the savings benefit for a business.
Improving Worker Safety
Whether loading or unloading a truckload of goods, working around pallets can be challenging, especially if there are weak or damaged spots in the wood. Either the load on the pallet can stress the wood or it can be mishandled upon lifting that could lead to injuries and goods being at risk. Lack of proper attention while handling a pallet could result in splinters of wood or nails causing injury to a worker or puncturing a box being shipped that may contain a hazardous material. Are workers outfitted with PPE (personal protective equipment) while handling pallets? Are pallets handled and stored correctly? There are thousands of workers handling wooden pallets and the attention given to ensure safety is critical for success.
Making Extra Money
If there is a growing pile of wooden pallets at the warehouse, before sending the load off to the landfill, consider how you can turn them into extra cash and show a positive return on investment. It all adds up and can be a surprising stream of revenue for the company's bottom line. According to Frugal Reality, wood pallets average between .50 cents to $4 depending on the size, condition, quantity and buyer. In contrast, prices for a new wood pallet can cost anywhere from $11.25 to $12.50. There are a few regulations regarding wood pallets, treated or untreated, and how they are recycled so make sure to understand the rules before going it alone.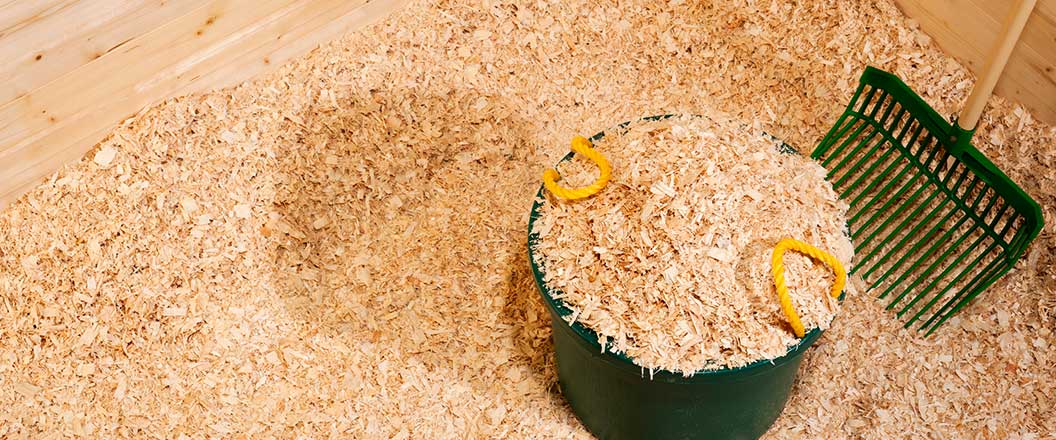 What Can Recycled Pallets Be Used For?
The list of items that can be made from recycled wood pallets is lengthy and can vary depending on the time of the year and sector of the country. Wood pallets are made from a mixture of softwood and hardwood lumber.
Reimagine Recycled Wood Pallets as:
Furniture
Mulch
Animal bedding
Flooring
Fencing
Compost
Biofuel
According to Earth Eclipse, pallet recycling provides a consistent type of wood. The common pallet size is 48×40" which is the most popular, followed by 48×48", 42×42" and 40×40". The wood can also be used to make a new pallet as well.
Take Advantage of Pallet Recyclers and Reap the Benefits
Pallet Recyclers can handle the pallet disposal needs of a variety of businesses. R.L.R. Sales, L.L.C. dba Pallet Recyclers strives to work with companies that need consistent solutions.
It's easy to begin the process with Pallet Recyclers. As pallets are unloaded from shipping, load each one in a 48' storage trailer. When the trailer is full, our team will haul it away and leave an empty trailer in its place for the repeat process. This service is of no charge to the customer.
Pallet Recyclers then sorts through the trailer looking to reuse the good ones, pull out lumber that can be reused and then recycle the rest for our Mulch and Energy Pellet divisions. Pallet Recyclers is looking for 48"x40" Grade A and Grade B, 4-way pallets. Core pallets may also be accepted depending on the quality. 
Let Pallet Recyclers take all those unused pallets away. Start the process by completing the Contact Us form or giving us a call at 800-482-2989 to speak to a Pallet Recyclers team member.
Categorised in: Uncategorized